Pydio 8 vs Pydio Cells
Which version should I install?
We strongly encourage you to bootstrap any new project with Pydio Cells, as we will only provide fixes for security for Pydio 8 in the future but no new features.

This list is not a comprehensive list of features but highlights the differences between our two products.
Deployment / Requirements

On-Premises / OVF / Docker
LAMP Stack

On-Premises / OVF / Docker
Linux / Mac OS / Windows
Micro-services for endless scalability

Web UX
Mobile: Android / iOS
Desktop : Pydio Sync
WebDAV mount

Web UX
Mobile: Android / iOS
CellsSync (Windows / MacOSX / Linux)
WebDAV mount (Read only)

Role-based ACLs
Basic Logs
Groups mutual exclusion
Dual-Factor Auth

Role-based ACLs
GDPR Compliance
Shares & Logs Auditing Tools
Security Policies (Rule-based accesses)
Dual Factor Auth
Encryption at rest built-in
Advanced visibility permissions for users, cells, and links
Groups mutual exclusion

AD / LDAP
Storage Authentication: SMB / FTP
Radius
SAML
PHP CMS Bridges

OpenID Connect / OAuth2 Native
Bind many AD / LDAP (Enterprise Only)
SAML - Azure ADFS
Not supported: SMB / FTP WebAuth, Radius, CMS Bridges

Local FS
S3 Object
WebDAV server
Samba with dynamic auth
FTP server
Onedrive

Local FS
S3: AWS S3 and compatible S3 On-premises storage
Google Cloud Storage
Azure Blob Objects
Other storages supported via local server mount, no dynamic auth

Archive: zip support
Collaboration: Collabora Online
Files Versioning: NO
Federated Sharing (OCS)

Archives: Zip, Tar / Tar.gz support
Collaboration: Collabora Online, OnlyOffice, real-time Chat per Cell
Files Versioning: YES
Federated Sharing: NO

End of Life:

December 2019 for Pydio 8 Community
December 2020 for Pydio 8 Enterprise
Pydio Cells Roadmap

With Pydio Cells, our dev team tries to keep a release-early/release-often approach.

Along with normal bugfixes, performances gains, and small improvements, below is the roadmap for future developments.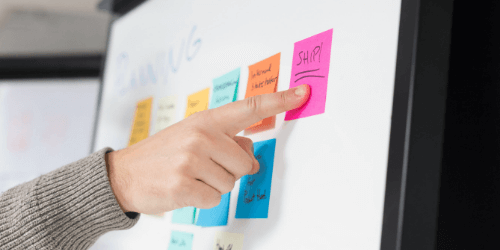 2020 - Q1
Open Source Edition

ARM (64bits) compilation
Deeper S3 integration (multi-bucket support)
Polish Sync client

Enterprise Edition

Scheduler interface for managing workflows and automated tasks (currently only via Rest API)
Fine-grained admin console page accesses (for admin delegation)
Admin-defined monitoring / alerting
2020 - Q2
Multiple Address Support
Federated Sharing API (Open Cloud Mesh)
Many other features to come... Planning to be discussed with community.