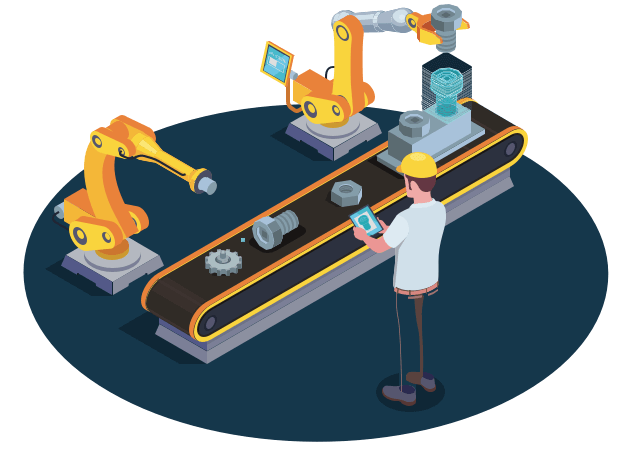 Manufacturers and Logistics providers rely on a huge number of processes, documentation, and technical notes to keep their businesses humming. Pydio Cells has the scalability and security to be the cornerstone of your existing workflow – streamlining, automating and securing your document sharing and collaboration.
With Cells, you can quickly and safely share your files internally and with partners and suppliers. And with Cells Flows, you can automate document provisioning and other complex workflows to cut cycle times, reduce the risk of human error and reduce costs.
What Our Customers Say About Us
We care what our customers think of us and so should you. We are partners in your business and your success is ours.
Using Pydio in our factories helps us dispatch up-to-date documents to all our teams across our various sites.
Simplify your workflows
Implement custom workflows to perform tasks on documents: call your favorite command line tool to process docs, add metadata, move data around, send emails or notifications on events, etc.
Leverage our library of off-the-shelf automation sequences or build your own powerful, no-code automations with Cells Flows, our drag-and-drop workflow builder.
The swiss-army knife of Document Sharing
Install Pydio Cells on your own infrastructure and whitelabel it to your brand. Invite your collaborators to "share.yourcompany.com" with your own logos and their standard credentials via SSO.
Pydio's unique "Cells" approach makes it easy to organise and classify your data. You can create one workspace per product or one workspace per partner, according to your needs and to the specificities of the projects.
Use metadata to tag any files with keywords to help you keep track of your data, share comments and annotations with other users.
Avoid data breaches
Install Pydio in a firewalled environment with direct access restricted to internal users. Your data stays on your storage, and is managed by you, and only you.
Your data is encrypted at rest and your exchanges are protected with Secure Sockets Layer (SSL) and Transport Layer Security (TLS) protocols.
Protect your server when creating public share links, by setting password or automatic expiration based on date or number of download.
Track activity with powerful admin tools
Get detailed activity reports to follow in real-time what happens on the platform. Export these audit logs in XLSX/CSV for your security team to analyze when required.
Monitor file accesses and history for specific sensitive data, with email notifications and alerts.
Get a comprehensive view of all shared folders/documents accross all your connected storage, and a usage matrix to easily monitor storage usage.
Over 1 Million downloads Trusted by businesses all around the world.