New in Cells 4.0 - SmartForm Turns Cells into an Advanced Data Collection Tool
In the course of a given project, sometimes you need to gather information from team members, partners and even clients. Maybe you're setting up a project document tracker to track key documents. Maybe you're trying to gather data for analysis. Maybe you just want quick feedback on a new initiative – but you need to get it in a structured way, from a simple checklist to complex forms.
SmartForm Is Here
It's time to meet Cells SmartForm, a flexible, easy-to-use form builder with added intelligence.
As with any form builder, you can quickly build forms with checkboxes, multiple selections, long and short text fields – all the things you would expect from a form builder. You can build any form you need, from questionnaires to consent forms to project checklists. Smart Form stores all your form submissions within a single folder so that the JSON file can be used to power Cells Flows automations.
Smart Form also allows you to collect documents from users as part of their form submissions, as well as provides you access to the submission metadata for full tracking and tracing.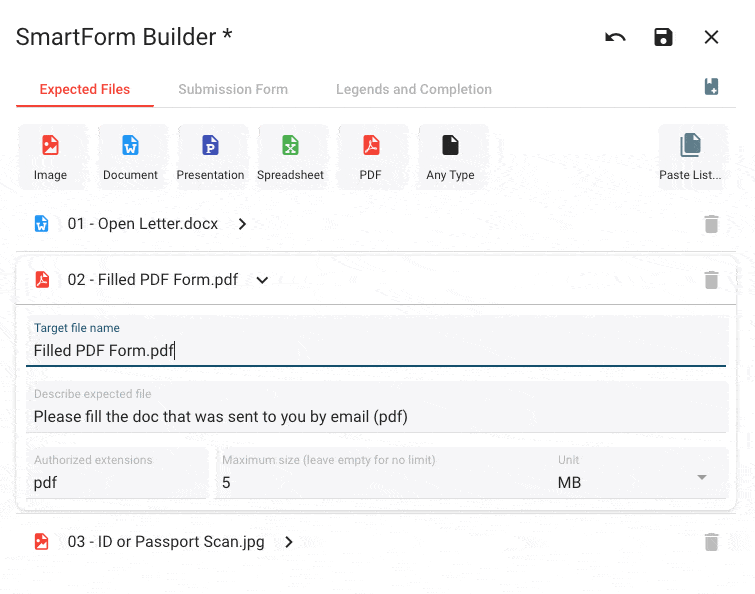 Use Case – Onboarding
Say you are onboarding new employees and you need them to fill out a contact form, sign and submit some insurance documents, and then provide a photo and bio to create their identity on your intranet.
You can quickly create a form that specifies the documents the users need to submit to complete the onboarding process. The list is presented to the new team member as a form where they can drag and drop the appropriate docs. Cells can even verify to make sure all the docs have been submitted and send you a message upon completion. Using Flows automations, you can automate the next steps, like building an approval workflow or sending a trigger to HR to signal a change in status.
Use Case – Compliance Filings
If you are in a compliance-heavy industry, you can set up forms that trigger weekly, monthly, or quarterly to communicate with your team and collect the compliance reports you need via the form.
Next, you can set up a notification to alert you when the docs have been collected and issue reminders to team members who haven't submitted their reports on time. Using Cells Flows, you could even set up an automation to create an archive when all documents are submitted and reviewed and automatically email that archive along with a form message to the regulatory agency in question.
Cut Down on Repetitive Drudge Work and Increase Productivity
SmartForms is just one of the powerful new features built into Cells V4. Cells is designed for enterprise clients to help streamline and accelerate document sharing and collaboration. Visit our website to read up on all the ways Cells can help your organization break down barriers to collaboration while enhancing security and simplifying compliance.
Now is the Time to Upgrade to 4.0
For our Cells Paid Subscribers, the move up to V4 just makes sense. The transition is simple, and the payoff is a faster, more usable, and more secure platform with tons of new features. To upgrade, just replace the binary via the Cells Console in-app tool.
For Version 8 users, Pydio 8 is no longer supported, which means no updates and real-time security risk reports, but we've created a migration path that makes the switch from Pydio 8 to Cells V4 easy to deploy while maintaining all your Admin and User data.
Find Out How Cells Can Help Overcome Your Sharing Challenges
If your organization needs to share documents at scale while maintaining security, compliance and ease of use, then Cells Version 4 is the solution for you. Talk to one of our experts to find out more about how Cells V4 can help meet the challenges of secure sharing at scale.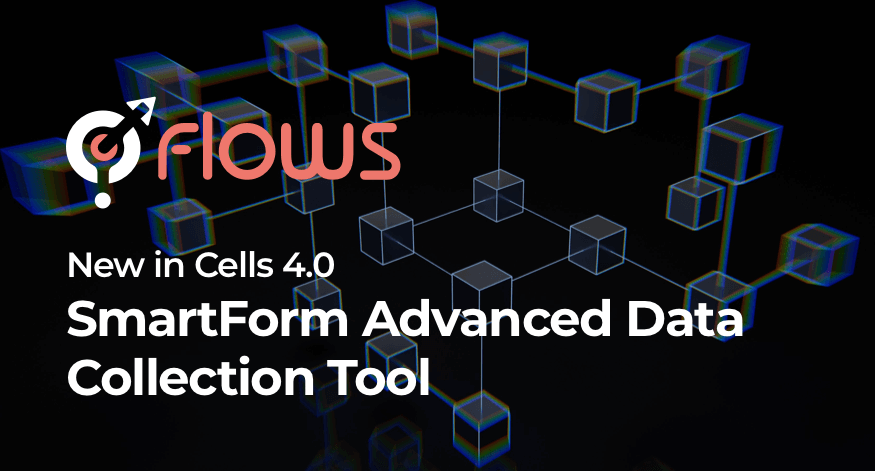 Need to Balance Ease-of-Use with Security? Pydio Cells Can Help.
If your organization is serious about secure document sharing and collaboration you need to check out Pydio Cells. Cells was developed specifically to help enterprises balance the need to collaborate effectively with the need to keep data secure.
With robust admin controls, advanced automation capabilities, and a seamless, intuitive end-user experience Pydio is the right choice for organizations looking to balance performance and security without compromising on either. Try Cells live for yourself. Or click on the button below to talk to a Pydio document sharing specialist.
Talk to an expert