Pydio Cells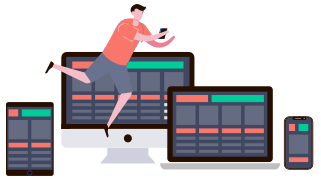 Pydio Cells Document Sharing & Collaboration
Pydio Cells is an open-core, self-hosted Document Sharing and Collaboration platform (DSC) specifically designed for organizations that need advanced document sharing and collaboration without security trade-offs or compliance issues.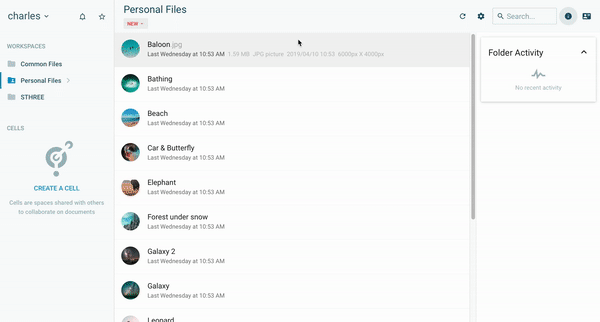 Collaborate Efficiently
Is that the latest version? Does Nathalie have access? Can you email this to Pat to review?
Work together in real-time on all common document formats directly in your browser, using Collabora Online Office Suite or OnlyOffice.
Create your own collaboration spaces. Invite people to join, and share documents between them. Realtime chat right in Pydio no need for side channels or DM software.

All with almost zero learning curve.
Centralize Document Access
Where's that document again? What directory is that in? Which server is that on?
Centralize your files in easy-to-organize Workspaces and Cells then access your data from any device.
Share files and folders securely with internal or external collaborators in just a few clicks.
Cells' intuitive interfaces work exactly like you think they should - making the transition easy for all users
Designed for Security
Is this doc secure? Who has access to these files? Who's looked at these files?
Safe and simple authentication based with almost any enterprise SSO via OpenID Connect.
Define and assign access rules per user or groups, based on IP addresses, location, time, and more.
Allow users the exact granularity of control they need on their content.
Monitor access and sharing activities with our powerful Admin Dashboard & Analytics.
Compliance Compliant
Is this GDPR compliant? Can you contact IT, we need usage logs? How do we create an audit report?
Easily track sensitive data accesses with audit and reporting tools.

Comply with GDPR, PIPEDA, HIPAA, and other data protection regulations with our enterprise data management features.
Quickly and easily analyze relevant data with GDPR-compliant logs (separated from system logs).
Streamline Repetitive Tasks with Cells Flows
Did you run the backup this week? Have you purged all the old files recently? Have you reviewed all the incoming files?
Pydio Cells Flows is a powerful new tool that lets you assemble customizable components via a drag and drop interface to automate repetitive, time-consuming tasks that are a drag on productivity and your bottom line.
Serious Scalability. Seriously Fast.
Scalability isn't just trendy IT jargon.
It's a core requirement for systems in today's digital business world. With more documents, bigger docs, new document sources and services, today's enterprise client needs new levels of speed, flexibility and scalability to go with the security that Cells already provides.
Cells 4.0's new simplified core works in single-node as well as complex multi-node configurations – all the way from Raspberry Pi to Kubernetes clusters. Learn more.
Brand your Pydio
Customize Pydio to your own visual identity to increase the brand experience of your customers and partners. Let your users feel like home
Granular Permission Control
Control the permissions with many variables. Your users can see, edit and share only what you allow them.