Healthcare & Life Sciences Stay Secure & Compliant with Pydio Cells
Whether your organization is sharing PII for insurance claims, tracking patient data for clinical trials or any of a hundred other sharing and collaboration activities in healthcare and life sciences, the bar is set high for security, compliance and confidentiality. But Pydio Cells was developed with exactly your needs in mind.
The privacy of personal healthcare information is regulated in most jurisdictions: HIPAA for the US, PIPEDA for Canada, GDPR across the EU and the EU-US Privacy Shield Framework (which also includes Switzerland) to specifically govern international data exchange between the signatories. All of these regulations add up to serious impediments to document sharing and collaboration on most platforms. But compliance (and security) is one of the places Pydio Cells shines.
6 Ways Cells Can Help Healthcare & Life Sciences Organizations
Pydio can connect to all your document sources to provide centralized and secure access to patient data. And with the Cells Sync App, you can pull documents and files from your medical devices and share them directly from our mobile app. You can also create automated workflows for posting and exchanging data. Here are some other reasons Cells is perfect for healthcare and life sciences organizations:
Data sovereignty - Cells is self-hosted, giving you control over where your data is stored and allowing your organization to respect any data sovereignty regulations

Data security - Cells is a security-first platform and will help you avoid costly compliance fines for data breaches by securing access and reducing your attack surface via lifecycle management

Privacy - Cells allow you to configure granular, multi-layer access rules to ensure you are sharing information only with the right people
Tracking and traceability of all PII - Cells' rich metadata means you have full visibility on all documents containing PII, including how they are used, shared and modified
Compliance Audits - Cells includes easy-to-set-up audit tools to speed up the creation of compliance reports

Right to erasure (aka right to be forgotten) - Cells makes it easy to provably remove user data upon request
Build Custom Flows
Cells also has the ability to create complex, multi-stage automations and to integrate with other platforms – all via our Flows automations. If you have repetitive, time-consuming data and document manipulations to do, Flows can help. For example, when a new scan is added to a patient file, you can create a Flow to add the scan to the patient's records, notify the patient and the medical team, and even send an SMS reminding the attending physician of the next step in the protocol.
Whatever your challenge, Flows has the building blocks to help you streamline your processes.
Cells Is the Smart Choice for Healthcare and Life Sciences
Pydio Cells balances useability and security to offer a platform that combines ease of use for end-users with advanced security and the visibility and control to support your privacy and compliance needs. If you want to read more about Cells for Healthcare and Life Sciences, click here.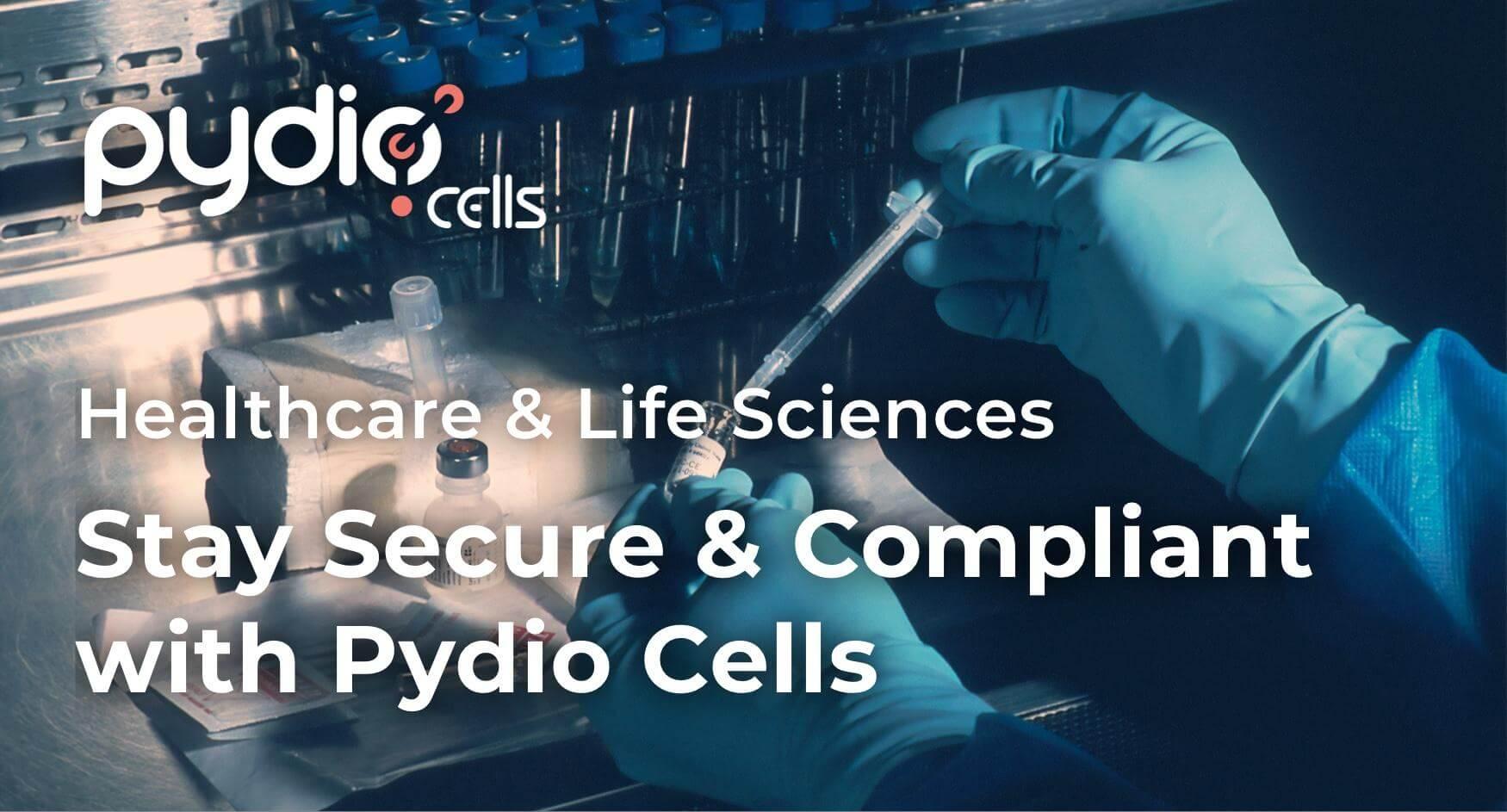 Need to Balance Ease-of-Use with Security? Pydio Cells Can Help.
If your organization is serious about secure document sharing and collaboration you need to check out Pydio Cells. Cells was developed specifically to help enterprises balance the need to collaborate effectively with the need to keep data secure.
With robust admin controls, advanced automation capabilities, and a seamless, intuitive end-user experience Pydio is the right choice for organizations looking to balance performance and security without compromising on either. Try Cells live for yourself. Or click on the button below to talk to a Pydio document sharing specialist.