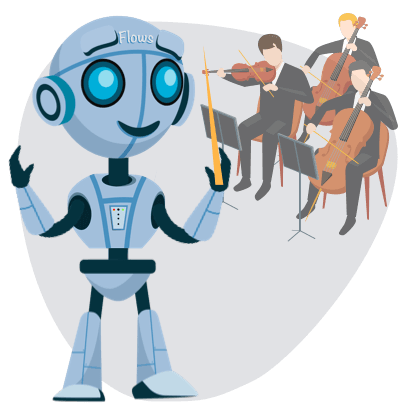 Tasks Orchestration and Scripting
With our GoLang template engine and Anko scripts, Cells Flows powerful scripting capabilities enable you to develop complex custom solutions and integrations quickly, cost-effectively, and without putting your documents and systems at risk.
Flows give you a powerful, flexible toolkit to streamline business processes, accelerate workflows and turn Pydio Cells into a fully integrated part of your enterprise software ecosystem.
Orchestration and Scripting: Blocks Examples
Pricing is based on the number of workflows you want to create. The Pydio team can provide custom development support (for an additional cost).