Cells Home vs Cells Enterprise
Which version should I choose?
This list highlights the differences between our two products.
In one word, if you are part of an organization facing compliance issues and strong security policies,
you should definitely have a look at the Pydio Cells Enterprise distribution.
It provides all the tools needed to securely share files while keeping your data safe.
Still using Pydio 8? Learn why you should migrate now!
Cells Home
Cells Enterprise
Storage
- FS and S3 Compatible storage support
- Default Versioning Policies
Cells Home Features
+ Azure Blob Storage support
+ Google Cloud Storage support
+ Custom Versioning Policies
+ Data Sharding
Workspaces & Cells
- Share as Public Links (password, expiration, etc)
- Share Cells with other users
- Metadata
- Search Engine
- Chatrooms & Comments Feeds
- Realtime notifications and email digest
- Zip/Tar.gz support (extract, compress, download selection)
Cells Home Features
+ Drop'n'share interface (WeTransfer like)
+ OnlyOffice online editor (for office documents)
+ Image areas annotations
+ Video timecode/area Annotations
+ Folders Templates to ease repetitive tasks
User Directories
Identity Providers
- Internal directory only (SQL)
Cells Home Features
+ Multiple Directories support
+ Active Directory/LDAP Integration
+ OAuth2 / OIDC connectors
+ SAML/AzureADFS connectors
Audit Tools
- System Logs (JSON)
Cells Home Features
+ Admin Dashboard with platform KPIs
+ Export System Logs in CSV/XLSX
+ Dedicated Audit Logs + Export
+ Audit all Shares
+ Audit Storage Usage
+ Configurations Versioning
Security Features
- Storage Encryption
- Workspace Accesses per user/per group/per role
Cells Home Features
+ Advanced Security Policies
+ Password complexity policy
+ Terms-of-Service plugin
+ Multi-factor Authentication

+ [Tech Preview] Admin Rights Delegation
Branding
- PydioCells Mention on Shares
- PydioCells Mention in Emails
+ Remove PydioCells Mentions
+ Interface colors full branding
+ Custom Email Templates
Scheduler
- Default Jobs
Cells Home Features
+ Edit Jobs Schedule
+ Antivirus via command line (ClamAV tested)

+ [Tech Preview] Advanced Jobs Editor
Other Accesses
- Rest APIs
- WebDAV Support
- Cells Sync Support on Personal Files
Cells Home Features
+ Ability to prevent sync on a per-workspace basis
Deployment
- Compile from source
- Pre-built binaries
- Docker Image
- Pre-built binaries
- Docker Image
- OVF Image
- VMWare Image
- Amazon AMI
Pydio Cells Roadmap

With Pydio Cells, our dev team tries to keep a release-early/release-often approach.

Along with normal bugfixes, performances gains, and small improvements, below is the roadmap for future developments.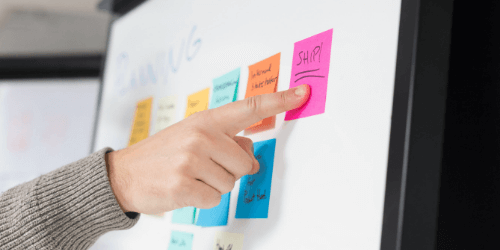 2020 - Q3
Multiple Bind Support
Simpler HA support
[ED] Scheduler interface for managing workflows and automated tasks (currently in Tech Preview)
[ED] Fine-grained admin console page accesses (for admin delegation, currently in Tech Preview)
[ED] Advanced ClamAV Integration