Document Sharing At Scale
Cells V4 now provides secure, cloud-native, scalable, self-hosted, open-core document sharing and collaboration without putting your data at risk.
What is Pydio Cells?
Does your organization have complex compliance and security issues? Are SaaS solutions out of the question for you? Pydio Cells gives you full control of your document sharing environment – combining fast performance, huge file transfer sizes, granular security, and advanced workflow automations in an easy-to-set-up and easy-to-support self-hosted platform.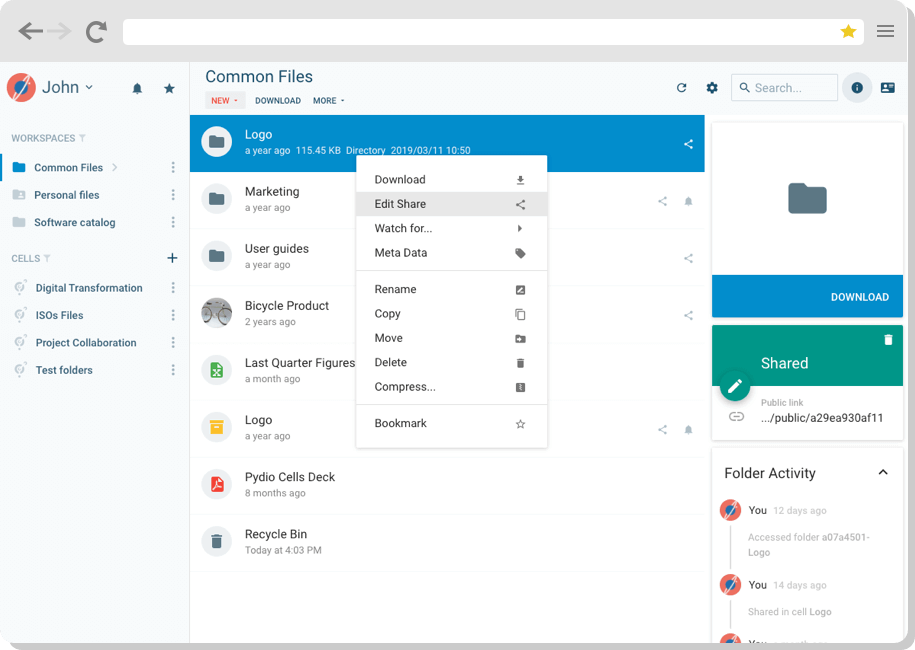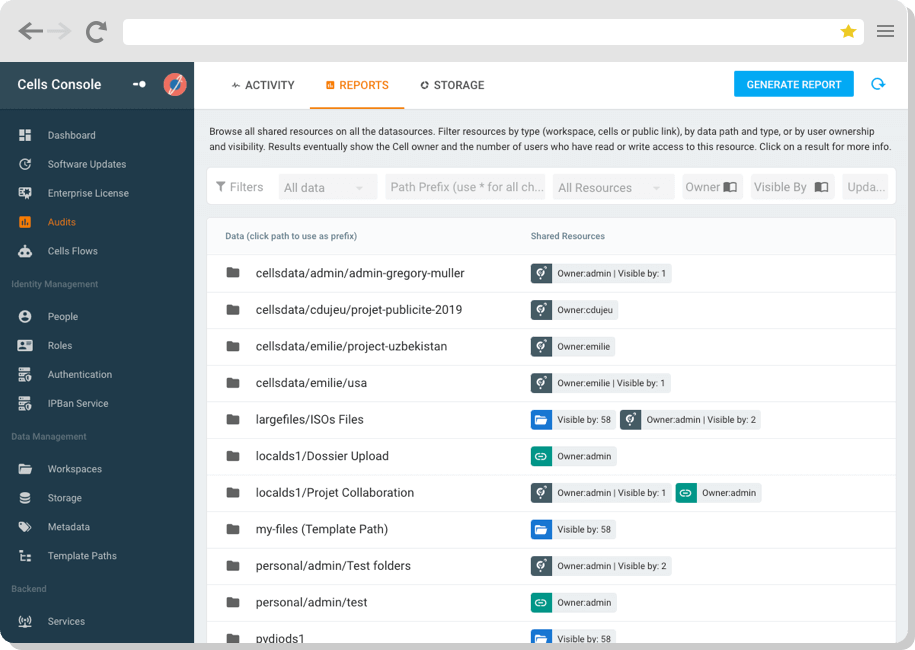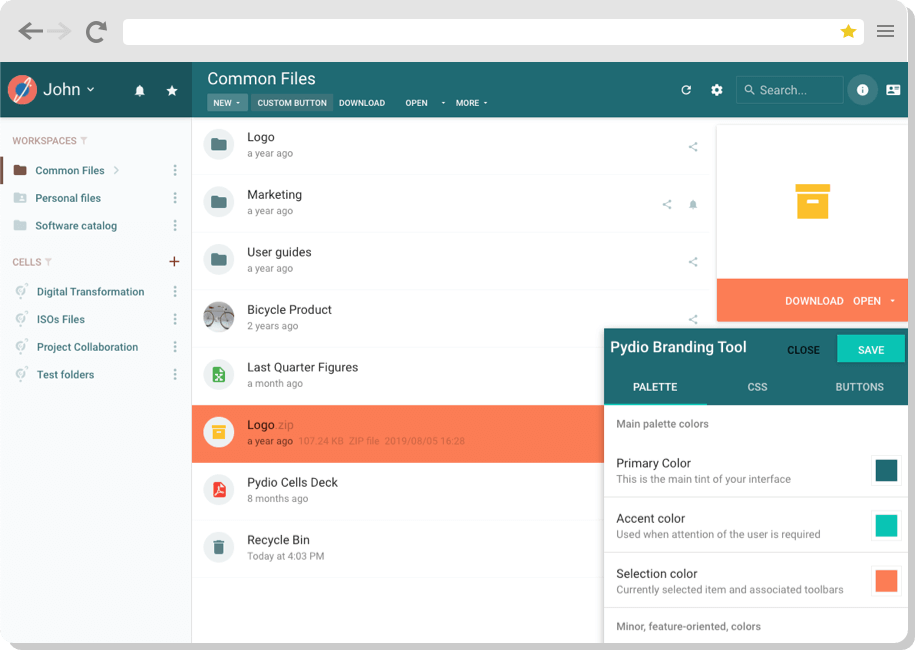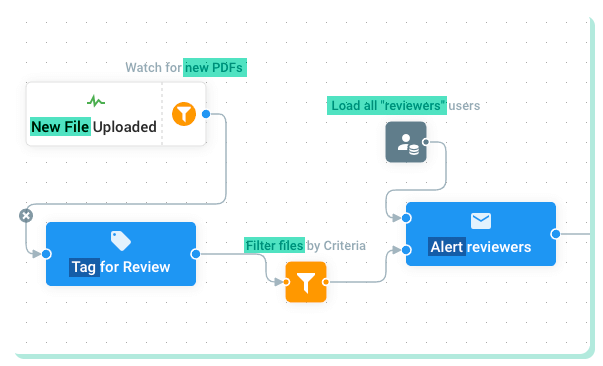 Automate. Accelerate. Connect.
Automate repetitive, time-consuming tasks
Create streamlined collaborative workflows
Enhance security procedures
Simplify and accelerate reporting and compliance
Connect and integrate with external platforms
0%
External data visibility
3X
Faster roll-out vs. PHP
Pydio helped us solve many regulatory compliance issues. We needed a fast-to-deploy on-premise solution to allow auditable file exchanges with our customers and Pydio really fits the bill. Pydio's premium remote support was the cherry on the cake.
Dimitri R - Security & System administrator at major Insurance company
We've been using Pydio for years now and the platform has always met our needs for end user experience and advanced security. Today we have more than 10 Pydio instances and they are at the heart of our customer data exchanges. Moreover, GDPR has strengthened our desire to control our data and Pydio responds very well to this need.
Jeremy Godefroy - Deputy IT Manager at Inter Public Group
We've been using Pydio Cells at CY Cergy Paris Université as a sovereign solution for our research staff since early 2019. Following the increased need for collaboration during the Covid19 crisis, we opened the tool to all university staff. It meets our needs very well and is easy to learn. The granular access management via the 'Cells' concept is very flexible and efficient.
Baptiste Mary - Computer Science and Digital at CY Cergy Paris Université
Collaboration Powered by Pydio