Pydio Cells & Enterprise 2.2.12
Created on 2021/09/21
This release fixes security issues. Upgrade is highly recommended!
Vulnerabilities were discovered by security researcher Robin Descamps from NTT Belgium, a big thank to him for following our responsible disclosure policy. CVEs are on their way.
Upgrade using the in-app dashboard in Cells Console > Software Updates, or by simply replacing the binary and restarting.
Please note:
Make sure to use the "stable" channel in the updates dashboard
Remember to run the "setcap" command if your Cells is web-facing and bound to 80 or 443 port.
See Cells 2.2 release note for details about major release features.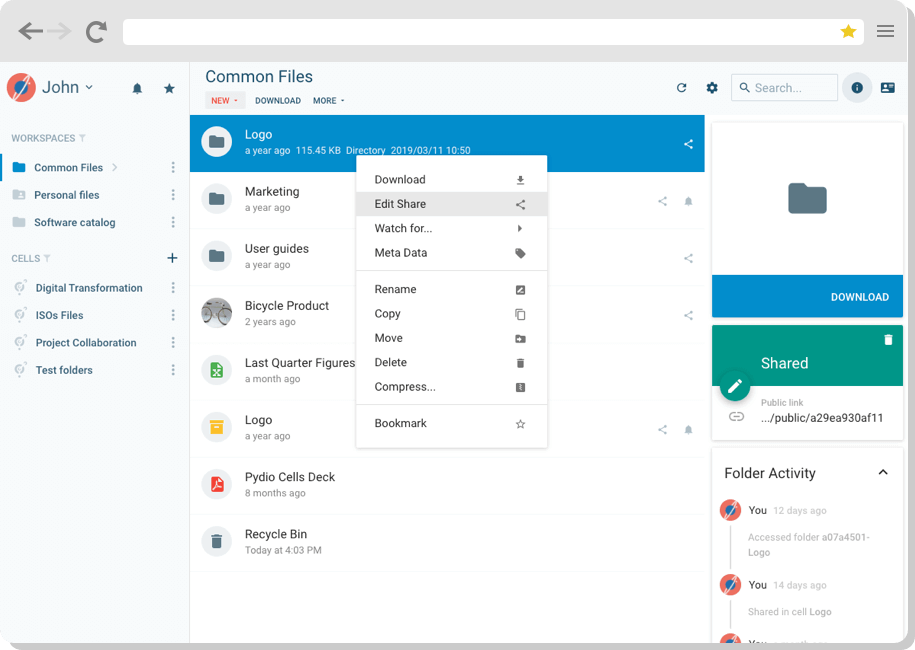 Need to Balance Ease-of-Use with Security? Pydio Cells Can Help.
If your organization is serious about secure document sharing and collaboration you need to check out Pydio Cells. Cells was developed specifically to help enterprises balance the need to collaborate effectively with the need to keep data secure.
With robust admin controls, advanced automation capabilities, and a seamless, intuitive end-user experience Pydio is the right choice for organizations looking to balance performance and security without compromising on either. Try Cells live for yourself. Or click on the button below to talk to a Pydio document sharing specialist.
Talk to an expert